WOMEN'S HATS at FashionBash USA
Women's hats and Caps for sale online from popular clothing brands and fashion designers. Wide selection including western cowgirl hats, baseball caps, sun hats and more.
Select from brand list at left to view all styles available.
FEATURED STYLES:
Overland Knitted Rex Rabbit Fur Stretch Beanie Hat
Dress up your winter look with an irresistible fur hat. Fashioned of knitted Rex Rabbit fur, this incredibly soft hat delivers warmth and stretchy comfort in a trendy slouch beanie style. And because the inside is as furry as outside, winter warmth will feel fabulous.
---
Panama L7
---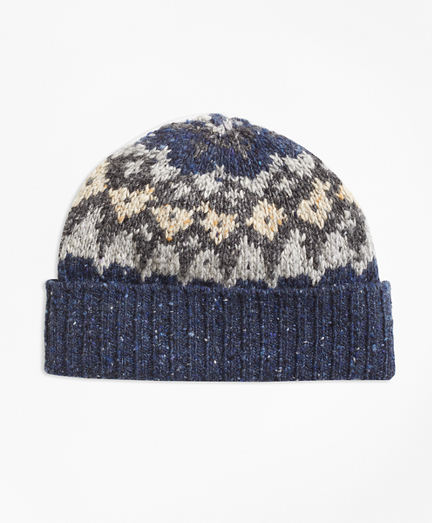 Fair Isle Wool-Blend Hat
This cozy, heavy-knit wool-alpaca-blend hat is cast in a timeless Fair Isle pattern. This soft, warm hat coordinates perfectly with our matching sweater, gloves, scarf and socks.
---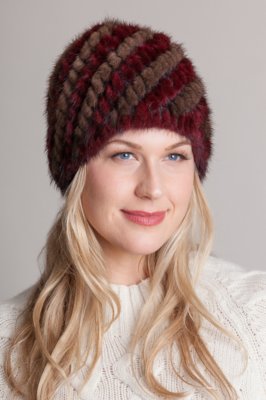 Overland Knitted Danish Mink Fur Beanie Hat
Alternating stripes of genuine knitted mink fur tails make this 2-tone headwear enchanting. Stretchy comfort in a warm, beanie fit delivers these earthy hues that resonate with winter. This elegant little hat protects you from the elements with luxurious mink fur. And it folds easily into your shoulder bag so you're never without it.
---
Eugenia Kim Honey Wide Brim Hat
Baby your skin and look amazing while doing it. This woven Eugenia Kim sunhat offers a graceful finishing touch to any resort look. A sash of supple satin ties around the crown, and the wide brim creates the right amount of shade, so you can leave the zinc cream to the lifeguards.
---
Select from brand list at left to view all women's hat styles available.
---